ABOUT | JOIN TO DOWNLOAD | MEMBERS LOGIN | BUY VIDEOS | MORE AB LINKS | CONTACT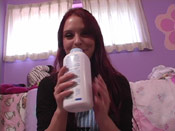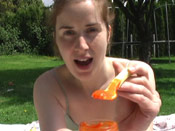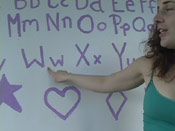 What is INeedaMommy all about?
I Need a Mommy videos were made for adult baby boys (and girls too!) who do not yet have a sitter or mommy that they can count on when they feel the need to regress. It was an experiment at first, to fill a very real need and it has gotten great response from DVD customers. Sometimes it's lonely changing your own diapers and feeding yourself and you want some company or someone to put you in diapers because you're bad. The videos are made from a real AB's point of view (POV) so when you are watching them it feels like the mommy is TALKING TO YOU DIRECTLY.
Is there sexual context in the videos?
No, there is not. Diaper punishment and being made to wear diapers is addressed, as well as caring loving mommy scenarios. Mommy will not be touching you "sexually" or helping you "get off" in that type of manner.
Are these professional AB mommies?
No they are not. Some of them are real mothers themselves and therefore are naturals at the "mothering" role. Two of the ladies have extensive experience at being dominatrix's in their lives (guess which ones). The Mommies are picked based on whether I felt they could enjoy and benefit from the role.

How do I make the most of the videos?
Get your area ready & sit on your favorite blanket on the floor. Have your diapers, baby powder, wipes, your favorite AB clothing and baby food beside you so that you can follow along. The Mommies go at a slow pace so that you can put on your own diapers as she puts you in diapers, etc.

What are the options to purchase/download the videos?
There are many options to get the videos to watch. Either option, these videos are yours to keep!
1. Buy the high quality DVDs to watch on your big TV on my Videos4sale Store

2. If you want one or two clips that appeal to you, please download them on my CLIPS4SALE STORE (scroll down a bit & you will see the videos). They are in MPEG or WMV format encoded in 1500kbps
3. If you want all the videos in MPEG or WMV format (encoded at 1500kbps) you can JOIN TO DOWNLOAD and login to download instantly & keep all the vids.


No Credit Card? That's ok - Mail in orders or PayP^L