MOMMY MISSY - ABDL MOMMY & BABYSITTER IN LAS VEGAS, NEVADA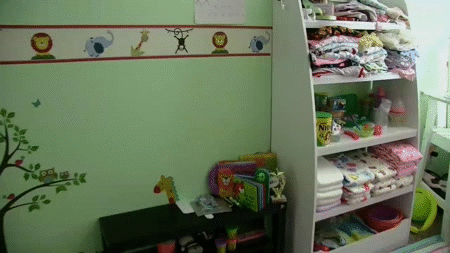 Go to my new informative site: www.mommymissy.com
& my Instagram
Text with me now!
Attending Capcon Chicago March 21-25th. Go to my Capcon Booking Page for info!

I'm now available for AB/DL babysitting / diaper punishment mommy sessions in Las Vegas! I know there's a lot of people that travel here for business, weddings, reunions, conventions & just pleasure & what better way to top it off than an adult babysitting session with ME! As the owner & webmaster of Adult Baby Girl & I Need a Mommy I fully understand ABDL needs. Why pay up to 3x more for a dominatrix or escort that doesn't even know what that means?

I'm the asian girl that's appeared in all the ineedamommy videos throughout the years since I made the site in 2008. I prefer to keep things low key & not be on camera but I'm very good at one on one interactions with littles. I mean, I instruct & direct all the scenes with all the on-screen mommies! Sessions are non rushed, includes wet diaper changes, bathtimes & even outtings. INCALL OR OUTCALL , I have Bambino diapers (Medium & Large), some toys, bottles & plastic pants, soothers & onsies, sissy dress and make up.

NON SEXUAL

and also NON RUSHED.



Email me

now if you're booking & coming to/living in Las Vegas.
Know your info first before you hit send!
1. What is your preferred

DAY/TIME

? HAVE RESPECT DO THIS CORRECTLY. Have a 2nd choice if the 1st choice is not available. (I prefer 9am-8pm)
2. How long do you want the session to last?
3. What is your age range when you are AB?
4. Any special roleplaying you want to discuss? Details?

RATES: $100/hr (discount for all military & uniformed)

Serious inquiries only! Please be respectful when you contact me & you will get the same respect back. I've had it with time wasters, people trying to get free phone sessions and the worst is people that make an appointment & then flake (dissapear) with no text or email! Please be professional & courteous & you will recieve the best babysitting (or diaper punishment) ever!
ALL 1st TIMERS MUST OFFER A $20 DEPOSIT because of this asshole: kellersub1@gmail.com who sent me on a wild goose chase giving me a false address & false info to punk me for his own amusement. I aplogize for this but with the amount of flakes & now this punk wrecked it for all you honest people. The deposit goes to your session & is refundable if an emergency comes up.
Pay the deposit via PaYP@L, Venmo or GIFT CARD NOW (google wallet: zombiegirls@gmail.com)

ABDL Mommy Skype Sessions! I offer Skype sessions video to video so I can virtually change your diaper, humiliate you, diaper punish you or give you online cuddles for a very low online direct rate of $1/min + $5! Please email me & give me your preferred times & details. Payments listed above!

Pics of my Nursery in Las Vegas, NV:



Email me & follow my Instagram & Text with me now!